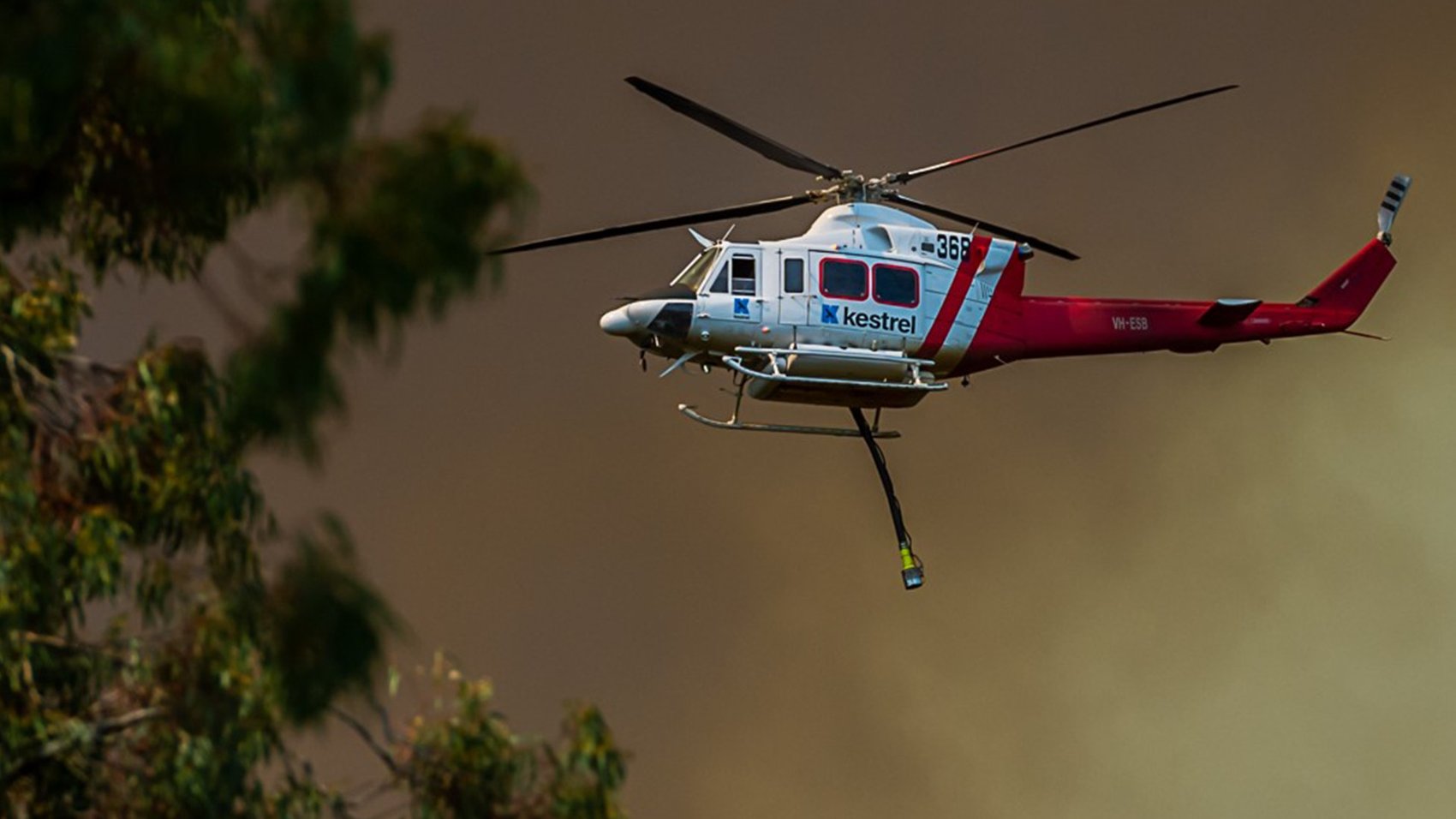 Kestrel Aviation
Australia's aerial firefighting capabilities have been hugely boosted in the past few years due to the grit and determination of Kestrel Aviation founder, Captain Ray Cronin.
AT A GLANCE
Here's all the good stuff
THE CHALLENGE
Needing to meet contractual reporting standards
Kestrel were spending too much time on the administration of rigorous reporting mandated by the National Aerial Firefighting Centre (NAFC).
ABOUT KESTREL AVIATION
Industries: Firefighting
Founded: 1985
Location: Victoria, Australia
INTRODUCTION
Kestrel Aviation is part of the fabric of Australian Aerial Firefighting
Founded by Captain Ray Cronin, Kestrel Aviation has significantly augmented Australia's aerial firefighting capabilities. With over 42 years of flying experience and more than 10,000 hours logged, Ray stands as one of Australia's most seasoned helicopter pilots and instructors.
Kestrel Aviation specialises in emergency response and firefighting support with its fleet of fixed and rotary-wing aircraft, including the versatile heavy-lift Erickson Aircrane. Operated by highly experienced pilots from state-of-the-art headquarters in Mangalore, this fleet delivers powerful and reliable helicopter firefighting and emergency response capability.
In 2018, Kestrel became the first Australian helicopter company to obtain unrestricted night firebombing approval from CASA. This capability, pioneering firefighting after dark, is set to revolutionise firefighting in Australia. Night-time aerial firebombing provides an unprecedented advantage, allowing for more effective and continuous firefighting operations.
Kestrel Aviation has now launched its night vision firefighting capability, paving the way for firefighting after dark in Australia for the first time. Victoria is one of the most bushfire-prone areas in the world. Night-time aerial firebombing has the potential to improve the ability of Victoria and other states to fight fires, affording better protection for bushfire-prone communities.
Kestrel's innovative approach, combining adept piloting with advanced technology, facilitates precise water drops in all conditions, even at night. As the wildfire seasons extend, with patterns indicating a shift from a 3-month to a 7-month season, such capabilities are becoming indispensable.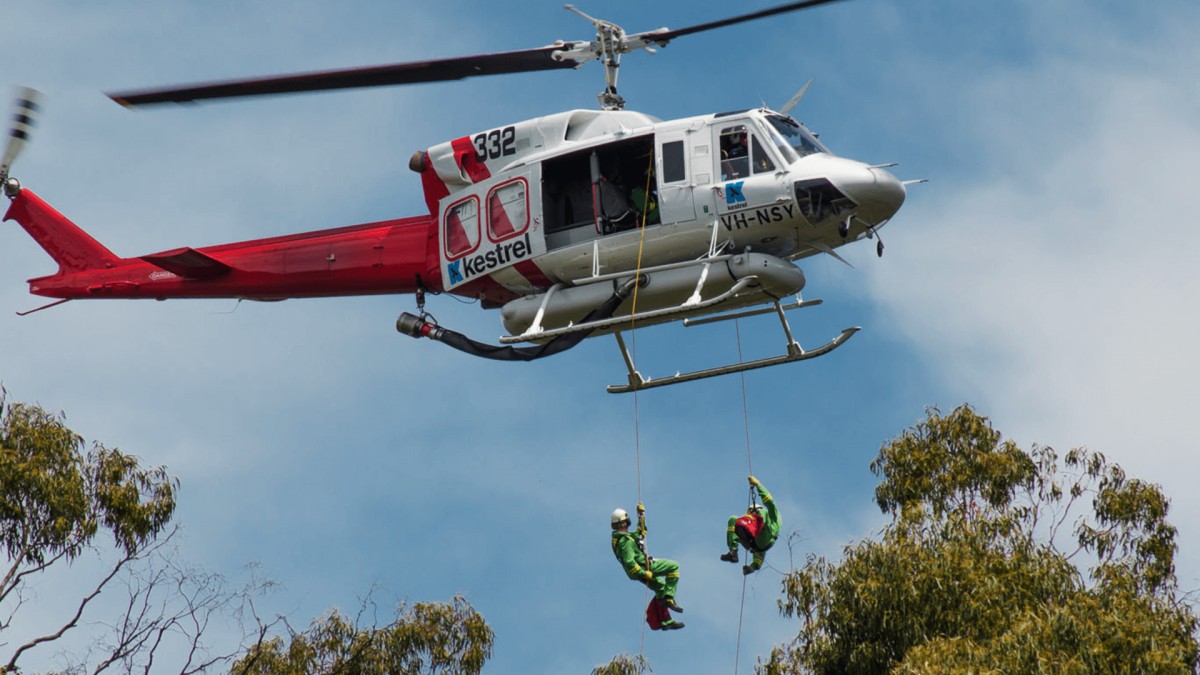 "TracPlus has changed the reporting of intelligence completely. It registers the exact location of where we pick up water, and how many litres we're picking up. It's tracking us to and from the fire, that way, the command centre can see how effective we are as it determines what our turn around times are"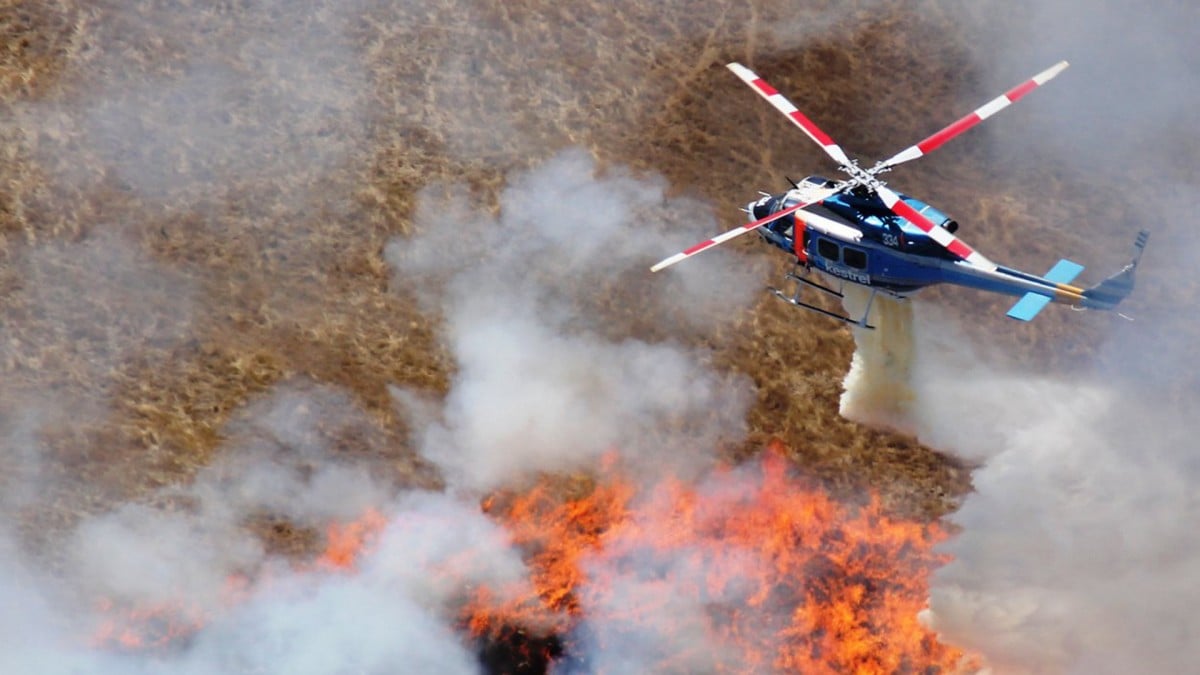 BIG PICTURE
How Kestrel Aviation uses TracPlus
To meet the rigorous demands of their operations, the company needs a system that can track their aircraft's activities accurately.
TracPlus has become a pivotal data collection tool, providing the team with precise data on water pickups, flight paths, and turn-around times that are essential for operational efficiency and accurate reporting for contractual obligations.
Capturing such data are also mandated by the National Aerial Firefighting Centre (NAFC) Australia for contractual reporting. As a result, Kestrel uses TracPlus to ensure accurate reporting for their firefighting contractual obligations.
Safety remains paramount for Kestrel. With TracPlus, the Kestrel team can mitigate risks and offer documented insights into flight data, water collection points, and the time taken between water collection and firebombing.
You're in good company
TracPlus is trusted by 700+ Customers in over 45 Countries around the world.